Senior Game Producer
About the role
As a Senior Producer at Horizon, you will have the unique opportunity to own the development and launch of Skyweaver from Day 1. You will work to deliver a commercially successful trading card game that already has 47,000 created accounts, and a waitlist of 180,000 players.
Most excitingly, you'll be part of defining something innovative, as we create a new market category of blockchain games--something no one has done.
This role is important, and you have the opportunity to make a massive impact at the company. Unlike larger studios, our team is small, and your decisions will carry weight. You will work closely with senior leaders, and work 1-1 with our Game Designer, Head of Design, Director of Product, CFO, and CEO, on a daily basis. You'll have direct visibility into the company and its strategy, and we expect you to be intimately involved in those discussions.
You will work closely with our Leadership team to construct our product strategy. You will be the main product owner, owning the product plan, and be responsible for the product features and content planning and definition.
You will oversee product timelines, releases, scheduling, building processes, and QA of the whole game. You will prepare and provide accurate reports to management to ensure a tight delivery schedule and accurate overall production schedule. You will use your experience on the front lines to improve efficiencies, communication and quality. The Senior Producer will function as a main hub of information between the Programmers, Designers, Management and the rest of the company.
Also, you'll be responsible to implement the monetization goals into a set of specific and detailed monetization measures, and follow through their implementation. You'll be challenged to creatively tie things together: Connecting Skyweaver's vision with our commercial targets, understanding the market and gamers we look to serve, and translate it into a product plan schedule you have built.
An understanding of what makes games fun and successful, will be crucial. As you guide the product team to deliver excellent interactive entertainment with cutting-edge blockchain technology, you'll lean on your experience to ask the right questions. Who are the best performing cohorts? How might we improve retention? What features connect strongly with our strategy, and which others should we leave for now? You will be supported by a talented team to make it happen.
Apply
Your application has been successfully submitted.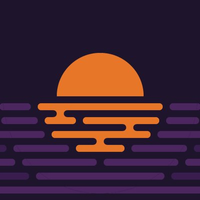 We're building a new dimension where Internet economies are fun, accessible, and for the benefit of all participants.