BD & Partnerships Manager, Gaming
About the Role
We are looking for an experienced and energetic BD & Partnerships Manager to join our Business Development team to play a key role in the growth of Horizons industry leading products, focusing primarily on Sequence. The BD & Partnerships Manager in Gaming we're seeking is a strong relationship builder who thrives on prospecting, closing, nurturing and maintaining sustainable, long term partnerships.
The ideal candidate has several years of experience in business development or sales role and is able to work independently, as well as part of an awesome and collaborative team who will probably become close friends in no time. You are deeply interested and knowledgeable about blockchain, Web3 and gaming in particular. 
We are looking for a self-starter that can be both hands on and strategic. You will report to the Business Development Director and collaborate with the product & engineering, marketing, legal teams to, through our offerings, and solve real problems our partners are facing while building innovative products in Web3. You will be able to easily develop an in-depth knowledge of company offerings, to be able to communicate and pitch tailored messaging to a wide variety of audiences at differing levels of technical sophistication. You are friendly and people enjoy talking to you.
You will have the opportunity to make an impact in a fast-scaling sector, with the potential to affect hundreds of millions of people around the world. You will be a key asset in making web3 accessible to the people.
Responsibilities
Business development
* Execute the go-to-market strategy for attracting new industry-leading partners
* Prospect and rank the best potential partners across in the Web3 gaming sector
* Perform lead generation and reaching out to target partners across various platforms
* Develop an understanding of potential partners needs and pitch Horizon offerings to solve those needs using tailored messaging
* Track discussions with partners through all stages the business development life-cycle and keep the relevant internal teams up to date with progress and timelines
* Close partnership deals which are mutually beneficial for both parties
Managing key partnerships
* Manage and strengthen relationships with existing gaming partners
* Lead partners through the integration onboarding process, ensuring a smooth and easy experience for all parties
* Own client relationships from onboarding until adoption and use of the Sequence wallet and developer platform
* Establish relationships with leadership teams and founders worldwide and attempt to work with them to drive adoption of the Sequence wallet and developer platform
* Develop processes to manage ongoing partnerships, to keep them informed of our product roadmap, releases and news
* Develop processes to understand partners ongoing requirements, and effectively communicate their needs to the relevant team members internally
* Research emerging trends and recommend new Horizon offerings to satisfy partners needs
Become an expert
* Develop a strong knowledge base in the Ethereum and blockchain ecosystem
* Understand how our products, Sequence Wallet and developer platform, can unleash significant value for partners
* Keep up with trends and developments in the blockchain and web3 gaming sector
* Participate in blockchain/crypto/gaming conventions with relevant opportunities to build relationships and develop future opportunities
Be a great teammate
* Embody and promote our company values
* Build solid relationships with colleagues from marketing, product, development and legal teams
* Ability to multitask, managing priorities and concurrent projects, meeting deadlines in a busy and ever-changing environment
* Team player, positive attitude, strong verbal, and written communication skills and excellent interpersonal skills.
* Ability to work on your own initiative and make effective decisions under pressure
Requirements
At least 5 years of proven "B2B" business development and/or partnership management experience
Experience working in the gaming sector is a strong plus
Experience working in a fast paced, start up environment
Working knowledge in blockchain and/or Web3 industry is ideal
Passionate about blockchain, web3 and gaming is a must
Strong communication, experience in creating pitch presentations, and materials, strong presentation skills
Fluent in English (written and spoken)
Experience with Google Suite and MS Office Suite
Highly organized: you can multitask without dropping the ball and you always meet deadlines
You are resourceful and LOVE to take initiative
'Hands on', 'can do' attitude is a prerequisite
Apply
Your application has been successfully submitted.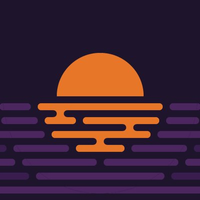 We're building a new dimension where Internet economies are fun, accessible, and for the benefit of all participants.